Gifts - Goody Goody House Shoes and Slipper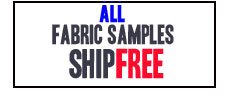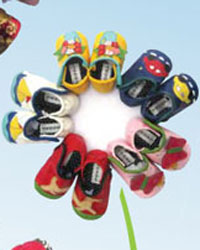 Goody Goody Baby Shoes - Infant & Toddler Shoes
Designer infant and baby shoes featuring beautiful silk florals, cute leather designs and more. Dress your baby's feet in these fun and playful baby shoes from Goody and Goody. These gorgeous baby shoes make the perfect baby shower gift.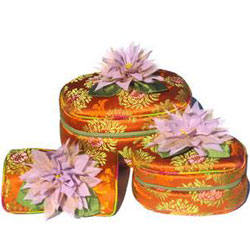 Cosmetic Bags - Jewelry Roll
Designer cosmetic cases and jewelry organizers. Jewelry cases feature a velvet lining to protect all jewelry and cosmetic bag has a nylon lining inside for easy cleaning.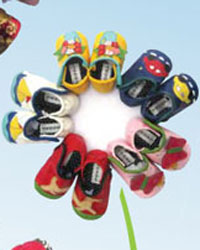 Goody Goody Slippers for Girls
Designer girls slippers featuring beautiful silk fabrics and beautiful designs and more.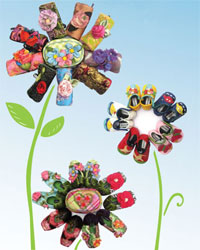 Goody Goody Shoes
are designer house shoes and slippers for women and girls that are warm and cozy while being colorful and hand crafted with delicate woven silks and fanciful detail, making every Goody Goody Shoe a true work of art. These luxurious slipper shoes are not only functional but bring glamour to ordinary unattractive house shoes. Gorgeous Goody Goody house shoes are available in girls sizes and womens sizes.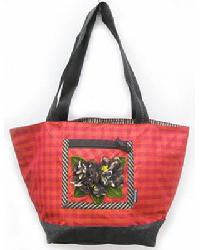 Goody Goody Totes and Bags

Creative and stylish, these designer bags, totes, backpacks and satchels include decorative florals and pretty designs giving you the unique bag you are looking for.

Gift Giving Ideas from InteriorDecorating.com

Goody Goody Slippers and house shoes Great gifts for everyone, including wedding gifts, unique pet gifts, office gifts, game room gifts, and more.