1-800-590-5844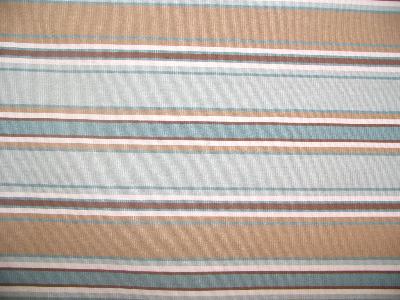 Swavelle / Mill Creek Fabrics, is a major supplier of fabric to the home furnishing and hospitality trades. Their collections combine style and color trends to create traditional to contemporary designs to suit your needs for bedding, drapery, and upholstery fabrics.
Drapery - Upholstery Fabric
Possible Uses: Draperies, shades, top treatments, bedspreads, slipcovers, occasional use upholstery, wall and screen fabric, pillows.
Item #: 132617
Pattern: Tulsa Terrace
Color: Spa

Width:
54" *
Metric Conversions
Content:
100% Spun Polyester
Sold By:
Yard
Indoor or Outdoor Fabric
Suitable for Curtains and Upholstery
Retail:
$13.00
Price: $9.75
This Item Has Been Discontinued and is No Longer Available.
Related Collections
Outdoor Fabric > Outdoor Stripes and Plaids
Stripes Fabric > Horizontal Stripe
Fabric Manufacturers > Swavelle-Millcreek Fabric
Fabric Trim & Tassels

Domestic and International Shipping Information
All prices are subject to change without notice. We reserve the right to correct pricing errors.
All shipping and special processing charges are additional. Standard shipping times are 7-14 business days unless otherwise noted above.
Complete Ordering & Return Information
Returns subject to re-stocking fee -
click here for complete policy
.
Be advised that computer images do not always represent color accurately and/or your monitor settings may affect color.
Fabric samples are recommended to confirm pattern and texture - please inquire about a CFA if color/dyelot needs to be confirmed.
Inches
Centimeters
44 in
111.76 cm
54 in
137.16 cm
118 in
299.72 cm
1 yard = .9144 meters or 91.44 cm
1 in = 2.54 cm