1-800-590-5844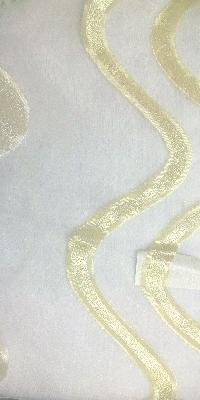 Sheer Fabric
Sheer - Thin
Possible Uses: Under draperies or translucent or transparent sheers, over draperies with heavier, opaque under-draperies, bed curtains, draperies, hangings, canopies, flounces, supported or quilted bedcovers. Thin table covers.
Above uses are only generalities and do not necessarily mean that the content is suitable for all applications. Please get a sample.
Item #: 144267
Pattern: XL2398
Color: 2

Width:
118" *
Metric Conversions
Content:
100% Polyester
Durability:
Suitable for Drapery and Bedding
Dry Clean Only
Sold By:
Yard
Sheer fabrics are pictured on a white background.
Price: $13.90
Also Available In:
---


1


5
Related Collections
Fabric Manufacturers > Europatex Fabric
Sheers Fabric > Circles and Swirls
Contemporary Fabric > Circles and Swirls
Fabric > Chiffon
Fabric Trim & Tassels

Domestic and International Shipping Information
All prices are subject to change without notice. We reserve the right to correct pricing errors.
All shipping and special processing charges are additional. Standard shipping times are 7-14 business days unless otherwise noted above.
Complete Ordering & Return Information
Returns subject to re-stocking fee -
click here for complete policy
.
Be advised that computer images do not always represent color accurately and/or your monitor settings may affect color.
Fabric samples are recommended to confirm pattern and texture - please inquire about a CFA if color/dyelot needs to be confirmed.
Inches
Centimeters
44 in
111.76 cm
54 in
137.16 cm
118 in
299.72 cm
1 yard = .9144 meters or 91.44 cm
1 in = 2.54 cm