1-800-590-5844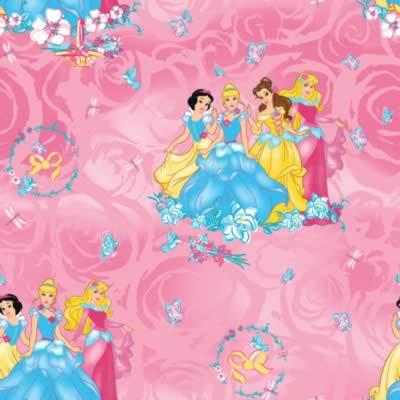 Foust Textiles is one of America's top value textile products wholesalers. Founded in 1964 by John O. Plonk Jr., Foust has earned the reputation for quality.
Item #: 236999
Pattern: Disney Princess Blossom Scenic

Width:
44/45" *
Metric Conversions
Content:
100% Cotton
Sold By:
Yard
Disney Princess Fabric
Related Collections
Kids Fabrics > Disney Fabric
Fabric > Disney
Quilting Fabrics > Everything Girl
Quilting Fabrics > Character
Fabric Manufacturers > Foust Textiles Fabric
Fabric Trim & Tassels

Domestic and International Shipping Information
All prices are subject to change without notice. We reserve the right to correct pricing errors.
All shipping and special processing charges are additional. Standard shipping times are 7-14 business days unless otherwise noted above.
Complete Ordering & Return Information
Returns subject to re-stocking fee -
click here for complete policy
.
Be advised that computer images do not always represent color accurately and/or your monitor settings may affect color.
Fabric samples are recommended to confirm pattern and texture - please inquire about a CFA if color/dyelot needs to be confirmed.
Inches
Centimeters
44 in
111.76 cm
54 in
137.16 cm
118 in
299.72 cm
1 yard = .9144 meters or 91.44 cm
1 in = 2.54 cm