1-800-590-5844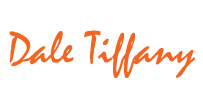 Item #: 63705
Lewellen Torcheire Lamp

Sold By:
Each

Free Standard Shipping within the contiguous US
Please allow 2 to 3 weeks for shipping.
TR101169 Torecheire
Lewellen Series
AntiqueGold Sand Finish
1 6"W x 71"H
Bulbs: 2 x 60W Med. Base
UL and/or CUL listed
Bulbs/globes not included. All styles shipped as shown. Shade/base combinations cannot be changed.
Antiques Roadshow™ Collection - Magnificent new pieces inspired by the historical and decorative treasures discovered by the Antiques Roadshow™ on its journey across America.
Free Shipping on Tiffany Style Lamps
Available within the Continental U.S.only. Oversized items will incur normal freight charges.

Retail: $330.00
Price: $297.00

This Item Has Been Discontinued and is No Longer Available.
Related Collections
Types Lamps > Floor Lamps
Style and Manufacturer > Antiques Roadshow
Tiffany Lamps > Tiffany Floor Lamps
Tiffany Lamps > Tiffany Style Lamps
Style and Manufacturer > Dale Tiffany Lamps
Types Lamps > Torchiere Lamp
Tiffany Lamps > Tiffany Torchiere Lamp

Domestic and International Shipping Information
All prices are subject to change without notice. We reserve the right to correct pricing errors.
All shipping and special processing charges are additional. Standard shipping times are 7-14 business days unless otherwise noted above.
Complete Ordering & Return Information
Returns subject to re-stocking fee -
click here for complete policy
.
Be advised that computer images do not always represent color accurately and/or your monitor settings may affect color.