1-800-590-5844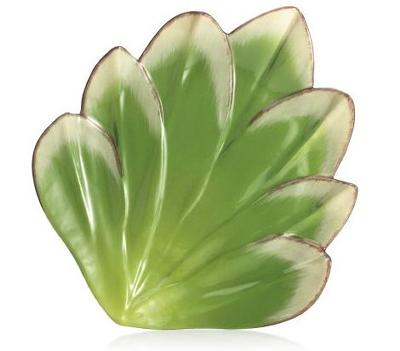 Mustardseed & Moonshine was founded with the idea to make beautiful ceramic flowers that were both usable and lasting, flowers that were meticulously crafted, and yet simultaneously robust and functional. Although Mustardseed & Moonshine has grown over the years, it remains a studio of dedicated artists, and the pride that goes into each piece is tangible. The artists who hand-make all of these delicate flowers from Ramekins to Salad Bowls in high-fired earthenware, work with love and dedication to bring a truly original piece to you.
Item #: 119621
Gladiola Side Plate SET/2

Content:
High-Fired Earthenware Ceramic
Dishwasher, Oven and Microwave Safe
Sold By:
Set
Each piece is handcrafted. Petals are laid one at a time by expert artisans. They are then carefully hand painted and inspected.
Please remember that variations or imperfections are the unique qualities of a handmade product.
Set of 2
Please allow 4-6 weeks for shipping.
Price: $108.00
This Item Has Been Discontinued and is No Longer Available.
Related Collections

Domestic and International Shipping Information
All prices are subject to change without notice. We reserve the right to correct pricing errors.
All shipping and special processing charges are additional. Standard shipping times are 7-14 business days unless otherwise noted above.
Complete Ordering & Return Information
Returns subject to re-stocking fee -
click here for complete policy
.
Be advised that computer images do not always represent color accurately and/or your monitor settings may affect color.